Thanks, RB ((link...)). Here's a larger image of that eagle (originally done for a 13x19 print). It's based on a detail from a quilt-top by Mary Simon (b. 1810).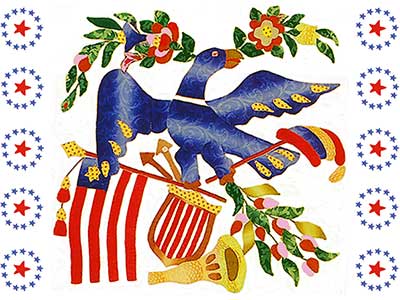 -- OneTahiti
Discussing
Lost Medicaid Funding
To date, the failure to expand Medicaid / TennCare has cost the State of Tennessee
?
in lost federal funding.
Brother Websites
Other "Views":
---
Local Interest:
---
Folks that Help:
---
Progressiveness:
---
Local News Media:
---
Local Government:
---
Candidates: