We are in our 6th year of bringing great live music to Roane County. The social time with friends is almost worth the donation but we get to experience some of the best artists and their songs anywhere around without leaving home. I have heard it referred to as "music for grown ups". We have concert seating and a bunch of tables and chairs for folks who want to bring food and beverage. There's a lot of sharing. There's a lot of danged good music, too. This Friday it's Cody Brooks and his Band of Friends.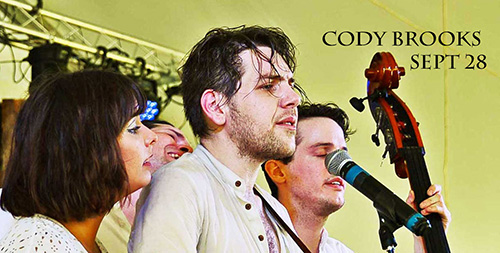 The Roane Song web page has a lot more including Cody's hour long appearance on PBS "Live From Muscle Shoals". Here you go!
Hope we see you this Friday night at the Rockwood Visitor Center and Museum. It's the coolest stage in Roane County!
7 PM $15 at the door...BYOB
Lost Medicaid Funding
To date, the failure to expand Medicaid / TennCare has cost the State of Tennessee
?
in lost federal funding.
Brother Websites
Other "Views":
---
Local Interest:
---
Folks that Help:
---
Progressiveness:
---
Local News Media:
---
Local Government:
---
Candidates: